Health workforce should stay strong

Print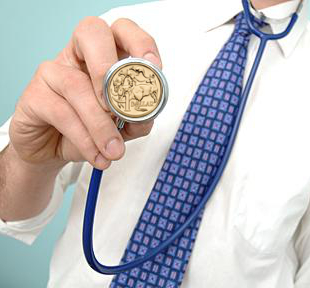 ABS stats show health and social assistance are still Australia's biggest employer.
The portion of the workforce employed in retail has remained largely flat at 10.5 per cent over the last 25 years, while health and social assistance's share has grown from 8.5 per to just over 12.5 per cent today.
Experts predict it will be the country's biggest employer for some time, as Australia's ageing population.
A recent Bankwest analysis of Bureau of Statistics figures showed the manufacturing sector's share of total employment has halved from almost 16 per cent 26 years ago to less than 8 per cent now.
They say the workforce will increasingly be based in services as the strong Australian dollar pushes car makers and other manufacturers out of the country.
Australia's unemployment rate rose from 5.6 per cent to 5.7 per cent in November last year, despite nearly 40,000 full-time jobs being created, the latest ABS stats show.
Bankwest has also reviewed mining as an employer in WA specifically, where it employed an average of 103,000 people last year, up from 96,000 the year prior, leaving current employment at over double what it was in 2003, shortly before China's commodities boom.