Insurance inquiry finds lack of information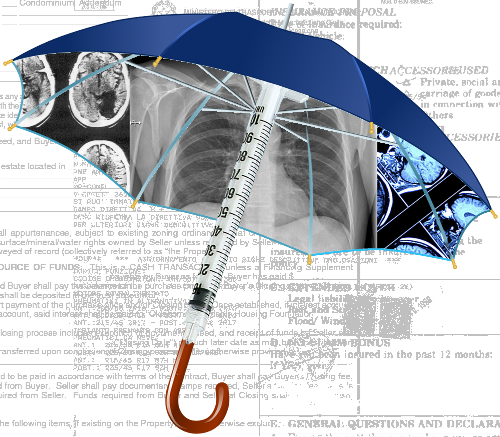 A new survey suggests just half of the Australians who take out private health insurance actually understand what their policy covers.
The study by the Consumer Health Forum also found only 1 in 4 people found it easy to compare health insurance policies.
Meanwhile, one in five policy-holders reported they had a claim denied by their insurer, leaving overall satisfaction of users at just 38 per cent.
The Consumer Health Forum conducted the survey as part of a new plan it is presenting to the Government called myCover.
The national health peak body for consumers says it wants the Government to force private health funds to offer standardised policies, allowing consumers to more easily compare them, and spot so-called "junk policies".
The lobby says private health funds do not make the levels of cover they provide clear enough, and despite charging average annual premiums of almost $2,000 for singles and more than $4,300 for families, they leave many customers confused about just what their policy covers.
"Only 38 per cent of people with private health insurance policies are overall satisfied with their policy... [and] people are perceiving declining value in their private health insurance across the community," Consumers Health Forum chief executive Leanne Wells has told ABC reporters.
"The main issue I think is that it's a really complex market - there's over 48,000 health insurance products on the market, they're all different, they're all hugely variable.
"It's not like a straight consumer decision, like shopping for a fridge or an iron or something, it's very very difficult to compare and contrast and look at the value you are getting."
Ms Wells said people often signed up to a policy and only found that they were not covered for what they needed when it came time to claim.
She said many either failed to read the fine print, or their insurers failed to communicate inclusions in their policy to them.
"It includes people making ill-formed decisions about what policies they take out in the first place, and that's again why we are calling for more transparent information, better comparable information."
Under the proposed myCover system, health funds would be made to offer simple, standardised policies that are easy to compare.
The overhaul would also see an upgrade to the current public information portal, making it a "single one-stop shop" for consumers to compare policies, including giving access to information about doctor and hospital fees.
Similar surveys at the Department of Health have also found Australians are worried about health cover affordability and transparency.
But the Consumers Health Forum says the Government should consider replacing or cutting back on billions of dollars in rebates for services beyond hospital care.
"It's the Government's responsibility to ensure it's getting better value for taxpayer's dollars," Ms Wells said.
"There's almost $6 billion a year going into a rebate for private health insurance, they're concerned about the value people are getting as well.
"MyCover is a policy idea that we've come up with that we wanted to contribute to the debate about where new policy goes around this issue."
The results of a government review of the private health insurance system are expected in coming months.