Integrity delay drags on

Print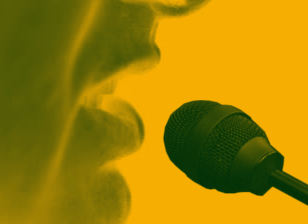 The Federal Government says it is not intentionally delaying its planned integrity commission.
Australia needs a federal corruption court, and over 1,000 days since it first promised to set one up, the Morrison Government still has nothing of substance.
The situation almost changed last week when 66 lower house MPs voted in favour of debating Independent MP Helen Haine's corruption commission bill and 64 opposed.
However, this bid failed on a technicality after government MPs argued that the poll required an absolute majority of 76 votes to continue.
The Prime Minister went on to criticise the very idea of a federal corruption court, warning that it would have the power to bring down politicians, referring to the resignation of former NSW premier Gladys Berejiklian.
"Those opposite want to support the sort of show we've seen in New South Wales, which has seen the most shameful attacks on the former Premier of New South Wales, Gladys Berejiklian," Mr Morrison claimed.
"The people of New South Wales know that what was done to Gladys Berejiklian was an absolute disgrace.
"I'm not going to allow that sort of a process, which seeks to publicly humiliate people on matters that have nothing to do with the issues which go before such a commission, to see those powers abused and to traduce the integrity of people like Gladys Berejiklian."
This week, Mr Morrison demanded his Labor opposition support the government's own version of a commission before it will be introduced.
Labor does not believe the government's model goes far enough.
"The government has a proposal for such a commission, [independent MP Helen Haines] has a proposal, the Greens have a proposal, Labor have no proposal," Mr Morrison told parliament on Monday.
"The government has set out legislation which will be made available, and carefully decided upon."
Government frontbencher Paul Fletcher also told parliament that the government would bring on its legislation if the opposition backs the approach.
Greens deputy leader Larissa Waters said; "If we had an effective anti-corruption body, more than half of the PM's cabinet would be facing serious questions about their integrity".
"Morrison's own ICAC proposal is a fraud," Senator Waters said.