JobKeeper stats show profit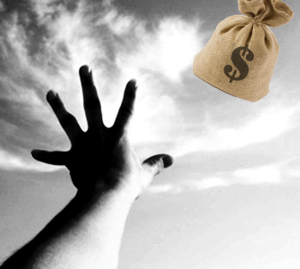 Australia's Treasury has revealed that almost $14 billion in taxpayer funds were paid to businesses with rising profits in the first six months of JobKeeper.
To qualify for the $1,500 fortnightly wage supplement, businesses had to have a projected a 30 per cent decline in revenue in any single month or quarter of the six-month period, or a 50 per cent decline on turnover above $1 billion.
Official JobKeeper stats revealed this week show that the wage subsidy scheme paid $27 billion to businesses that did not meet the criteria.
Of that total, $13.2 billion went to businesses that saw a lower fall in turnover than forecast in the first six months, while another $13.8 billion went to businesses that saw higher than forecast turnover.
About 480,000 individual employees were paid by the scheme despite their employer's booking profits.
There are now calls for a transparency index to be created to pressure large companies to pay back the subsidy if their financial positions were boosted while they received it.
Some major public companies have already bowed to public pressure and returned JobKeeper funds, including Premier Investments, Harvey Norman and Nick Scali.
Treasury said it did not build-in a mechanism to claw back payments because it believed it may lead to job losses.
"The introduction of such a mechanism would likely have reduced the overall level of activity and muted the recovery," its report said.
"At the time of the JobKeeper review in June 2020, it was judged appropriate to maintain JobKeeper in its current form for a further three months, even though there was evidence some businesses that were initially heavily impacted were showing signs of recovery.
"This judgement reflected the still heightened uncertainty surrounding both the pandemic and the economic recovery, the weak economic conditions at the time, and the role that JobKeeper was playing as part of the broader macroeconomic response."
Most of the firms that failed to meet the 30 per cent turnover threshold were small businesses with less than five workers.
It is estimated that up to 700,000 jobs were saved because of the wage subsidy scheme.
"For many businesses that were eligible for JobKeeper but did not end up experiencing their projected decline in turnover, this was because health restrictions were eased earlier, and these businesses' operations recovered more rapidly than expected," Treasury said in its report.
Treasurer Josh Frydenberg has defended the scheme.
"It was designed to ensure the strongest possible economic recovery and avoid the scarring impacts on the labour market, which were characteristic of previous recessions," Mr Frydenberg said.
Shadow treasurer Dr Jim Chalmers said; "A competent Treasurer could have saved those jobs without wasting billions and billions of dollars on businesses that didn't need it".