Locals help Bloomberg's big fund

Print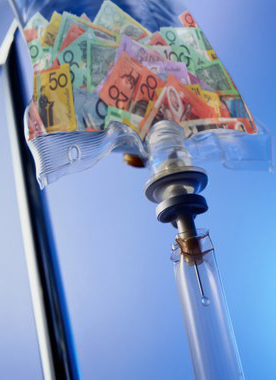 Global finance giant Bloomberg has joined with the Australian Government on a $100 million health program.
The University of Melbourne will undertake the first phase of the new Data For health initiative, with a $10 million grant from Bloomberg Philanthropies for initials technical guidance on the initiative.
The powerful intersection of private enterprise and government funding will help several universities undertake programs of a large scale in developing nations.
Working alongside the government's new innovationXchange program, local experts will lead the work on birth and death data systems.
They will collect and evaluate birth and death data in developing countries, with the goal of establishing a comprehensive 'roadmap' to better monitor global health outcomes.
"Once priority health issues and challenges are identified based on the broad and comparative understanding that these data can offer, the most effective policies and programs can be developed," said researcher Professor Alan Lopez.
"Impartial, reliable and timely evidence is a critical step towards informing policymakers and others involved with improving health systems to deliver better population health outcomes," he said.
Each year, millions of people around the world die from preventable causes such as diabetes, chronic lung disease, cancers, heart disease and injuries.
Worldwide, more than 65 per cent of deaths go undocumented, making it difficult for countries to make well-informed decisions around health funding priorities.
"As developed nations aspire to personalised medicine, it is incumbent upon us to transfer the expertise that exists in universities and professional networks to developing nations to support the design of effective healthcare systems," said Professor Stephen Smith, dean of Melbourne Uni's Faculty of Medicine Dentistry and Health Sciences.
More information on the $100 million scheme is available here.