New drought funds questioned

Print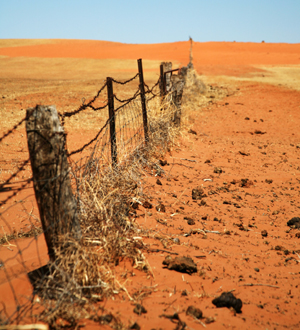 Advocates are concerned that funds previously earmarked for the NDIS are being used to fund drought relief.
The Federal Government will inject $3.9 billion into the Future Drought Fund from 2020, using money previously earmarked for the NDIS.
The fund is expected to grow to $5 billion over the following years, paying out about $100 million a year. The initial $3.9 billion comes from the Building Australia Fund (BAF), which was listed in the 2018 budget papers for the NDIS.
National Disability Service chief Chris Tanti says he realises farmers need assistance, but warned that stripping the NDIS could harm people with disabilities and their families.
Finance Minister Mathias Cormann says that because legislation to repeal the BAF failed to pass the Senate, along with a suite of other budget measures, the scheme will be fully funded out of consolidated revenue.
"As such, given the measures required to transfer funds into the proposed NDIS Savings Fund Special Account have not been supported by the Senate (including because of Labor opposition), the relevant special account has not been established, nor has money been transferred into it," Mr Cormann said in a statement.
"Instead the government has now fully and sustainably funded the NDIS out of consolidated revenue."
Mr Tanti said the extra money should not have been poured into the drought fund.
"If we have a surplus of funds in the budget right now to fund the NDIS, why are we dipping into the NDIS funding for the drought?" he asked.
Prime Minister Scott Morrison insists the NDIS will not be left short.
"The NDIS is 100 per cent fully funded. Every last dollar, every last cent," Mr Morrison said.
"The suggestion that somehow we're taking from disabled children to support our farmers is shameful."