PayPal pays for sneaky credit claims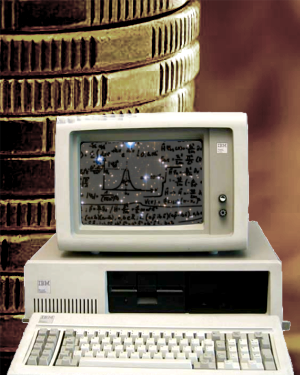 PayPal is making millions of dollars in repayments to customers it left short through a range of questionable practises.
The United States' Consumer Financial Protection Bureau (CFPB) lodged a complaint against PayPal this week, prompting it to quickly agree to refund $15 million to customers.
While scores of ripped-off customers will get some restitution, PayPal will also pay an extra $10 million in fines to the CFPB, for a total settlement of $25 million.
The CFPB accused PayPal of scraping money through a range of fairly dodgy schemes.
But defenders of the online payment giant say it is not a bank or regular financial institution, and should not have to adhere to the same requirements.
However, the speed with which PayPal moved to compensate customers suggests to some that it is keen to avoid further scrutiny.
One of the main claims made by the CFPB was over the PayPal Credit scheme, which saw many consumers who were attempting to see their regular PayPal account signed up for a credit product without realising it.
In addition, the company failed to post payments properly, lost payment checks, and mishandled billing disputes between consumers, merchants and the company.
Tens of thousands of PayPal customers experienced these issues.
In detail, the CFPB alleges that PayPal:
Failed to honour advertised promotions, such as a $5 or $10 promised credit toward consumer purchases.
Offered consumers limited-time, deferred-interest promotions, but when consumers wanted more information or requested for their payments to go to promotional balances they found they could not get through to the company's customer service line or were given inaccurate information, leading to unavoidable deferred-interest fees.
Automatically enrolled consumers in PayPal Credit when they were signing up for a regular PayPal account or making purchases. The CFPB says PayPal even enrolled consumers while they tried cancelling or closing out of the application process. Many consumers only discovered their credit accounts when they got a credit-report inquiry, received welcome emails, billing statements, or debt-collection calls for amounts past due, including late fees and interest.
Automatically set or preselected the default payment method for all purchases made through PayPal to PayPal Credit, in some cases even charging purchases to a PayPal Credit account when the buyer affirmatively selected another payment.
Failed to post payments or remove late fees and interest charges from consumers' bills, even when the consumers were unable to make payments because of website failures.
Mishandled consumers' billing disputes and made billing errors.
This website has been set up to track and report on PayPal's ongoing dodginess.