Pfizer profits probed

Print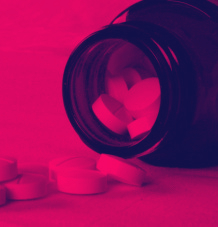 A consumer rights group has warned that pharmaceutical giant Pfizer has the power to "silence" governments.
COVID-19 vaccine manufacturer Pfizer has hidden behind a veil of secrecy to profiteer during the pandemic, according to Public Citizen, a consumer rights group.
Pfizer was accused of bullying governments in a story published by the Bureau of Investigative Journalism earlier this year. It identified several Pfizer contracts, including with Brazil, Colombia, the European Commission and the US, which offer a glimpse into how the world's second largest pharmaceutical corporation has gained the power to throttle supply, shift risk and maximize profits all during the worst public health crisis in a century.
Public Citizen's report (accessible here) says Pfizer consistently utilises six tactics to leverage power against governments worldwide.
First, Pfizer silences governments through the use of nondisclosure provisions in many of its contracts.
Brazil, for example, is prohibited from making "any public announcement concerning the existence… or terms" of the contract or commenting on its relationship with Pfizer without Pfizer's prior written consent.
Second, Pfizer can disallow governments from accepting additional donations of the Pfizer vaccine.
Third, Pfizer exempts itself from liability for intellectual property infringements, shifting the financial risk of Pfizer's actions to government purchasers – despite Pfizer's opposition to similar exemptions for manufacturers proposed at the World Trade Organization.
Fourth, it gives the power to secret private arbitrators, not public courts, to decide issues on contract disputes.
Fifth, Pfizer requires some countries to waive sovereign immunity, so it can go after state assets in case of a dispute.
Finally, Pfizer gives itself sole power when it comes to making key decisions, including how vaccine deliveries will be prioritised if there is a supply shortage.
"Behind closed doors, Pfizer wields its power to extract a series of concerning concessions from governments," said Zain Rizvi, law and policy researcher at Public Citizen's Access to Medicines program and author of the report.
"The global community cannot allow pharmaceutical corporations to keep calling the shots."