Rates ripples predicted

Print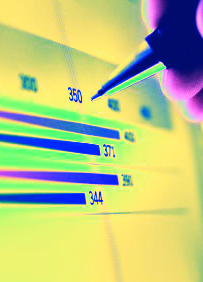 Experts predict the US will fall into recession in late 2023, leading to a downturn in Australia.
Increases to the cost of living are approaching to a 40-year high in America, which may lead its central bank to rapidly hike rates to cool the economy down.
But the US Federal Reserve may hike interest rates too quickly and push the nation into recession, Deutsche Bank has told its clients.
"We no longer see the Fed achieving a soft landing," Deutsche Bank economists led by Matthew Luzzetti wrote in a recent report.
"Instead, we anticipate that a more aggressive tightening of monetary policy will push the economy into a recession."
Goldman Sachs has forecast a 35 per cent chance of a US recession in the next two years.
Such a major downturn in the largest economy in the world is likely to create negative impacts for trading partners like Australia, which may experience lower demand for exports.
Bond trading has been used to reliably predict every US recession since 1980, and with investors now being paid more for two-year bonds compared to 10-year bonds, the phenomenon called the "inverted yield curve" has been taken as a sign of things to come.
Money markets are also betting that Australia's cash rate will be above 3 per cent by the end of next year, which would require up to a dozen rate hikes over the next year-and-a-half.
It has been predicted that if the RBA were to lift rates by 2 per cent, property prices could drop by a massive 15 per cent. This would in turn cause consumers to cut back on spending and slow down the economy.
If the RBA only hikes rates gradually, inflation could surge even higher, but if it follows the US's lead and hikes rates aggressively, it risks the same "hard landing" and another economic downturn.