Rio digs into iron glut

Print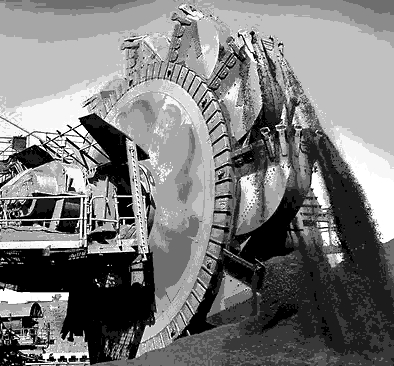 Rio Tinto is increasing production to take full advantage of a small bounce back in iron ore prices.
Iron ore production at Rio's Pilbara mines is up 8 per cent to nearly 81 million tonnes in the last quarter, compared to the same time a year ago.
Quarterly shipments of iron ore increased 6 per cent to 82.2 million tonnes and 8 per cent over the half year, while production is up 10 per cent to almost 161 million tonnes.
This quarter though, the miner had to cut into its stockpiles when sales exceeded production.
Iron ore prices are on the way back up from multi-year lows due to a bump in demand from China.
But while iron is getting stronger this year, Rio is still getting hit by low coal prices.
The company's coking coal production dropped 14 per cent this quarter from last year.
But thermal coal output (used for electricity) rose 2 per cent in the same quarter.
Rio Tinto chief Jean-Sebastien Jacques welcomed what he described as a robust quarter.
"We continue to focus on value and maximising cash flow from our assets, through both commercial and operational excellence while maintaining capital discipline," he said.
"This will ensure that Rio Tinto is well-positioned to generate compelling and consistent returns for our shareholders."