Star goes off Crown deal

Print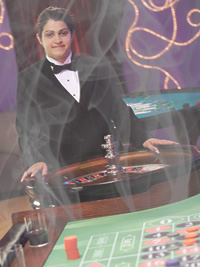 Star Entertainment Group has abandoned a bid to merge with Crown Resorts.
After a royal commission in Victoria was told that Crown was involved in illegal conduct, Star Entertainment – which operates the Star casinos in Sydney and on the Gold Coast, and Treasury Brisbane – has announced that "uncertainty surrounding Crown is such that The Star is unable to continue at the present time with its Proposal in the form as announced on 10 May 2021".
It came after the royal commission's lead lawyer said Crown should not hold Victoria's sole casino license, in the face of evidence that it engaged in illegal activities, encouraged by a culture that put profit ahead of integrity.
Star submitted a merger proposal to its main rival earlier this year, in a deal that would have created a $12 billion gambling giant.
"Issues raised at Victoria's Royal Commission into Crown Melbourne have the potential to materially impact the value of Crown, including whether it retains the licence to operate its Melbourne casino or the conditions under which its licence is retained," Star told the ASX.
Crown Resorts responded, saying it is "willing to engage with The Star in relation to a potential merger".
Crown admitted to the royal commission that its accounts were used for money laundering. It has also conceded that overseas junket operations were infiltrated by organised crime in Asia, and that it had underpaid tax.
Crown has agreed to repay Victoria $50 million in unpaid taxes, despite the inquiry being told it owes nearly half a billion dollars.