Summit ends with coal change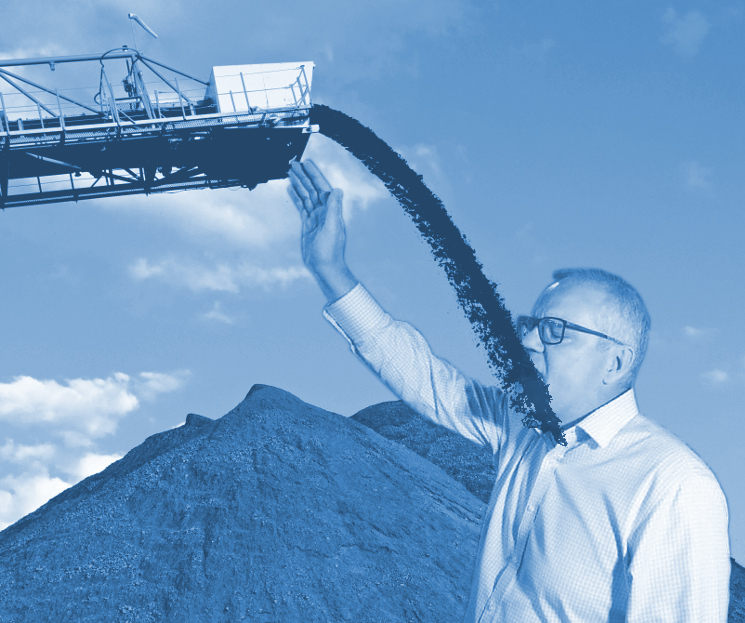 A final agreement has been reached at the COP26 summit, following a last-minute change to wording on fossil fuel subsidies requested by India.
An official UN media release says the COP26 decisions, resolutions and statements are "a global compromise that reflects a delicate balance between the interests and aspirations of nearly the 200 parties" involved.
Australia's contribution to the global summit consisted largely of Prime Minister Scott Morrison steadfastly refusing to ramp up emissions reductions.
"Australians will set our own path by 2050 and we'll set it here by Australians for Australians," Mr Morrison told the worldwide audience.
Australia's pavilion at the climate negotiations was branded "Positive energy the Australian way", and touted fossil fuels and carbon capture and storage.
The Australian Government stuck with its 2030 emissions reduction target, which was set in 2015 by the Abbott government, distancing itself from almost all other developed nations at the talks.
Australia also boldly refused to join a pledge to reduce methane emissions, nor did it agree to phase out coal.
Australia joins India in a shared desire to talk about climate change differently, putting forth new wording for the final agreement to phase "down" unabated coal power instead of previous language to phase it "out".
Experts have described Australia's performance and the outcome of COP26 as "disappointing" and "limited".
"It's extremely disappointing to see COP26 end like this — coal has to be abandoned for us to secure a safe climate future," says Professor Matthew England from the Climate Change Research Centre at UNSW.
"Simply phasing down rather than eliminating our reliance on coal is fundamentally at odds with a commitment to net zero by 2050. Net zero cannot be achieved without urgent action to leave the world's reserves of fossil fuels in the ground."
John O'Brien, an expert in Energy Transition & Decarbonisation at Deloitte, said the final agreement in Glasgow is a helpful step forward, "if limited in its ambition".
"Other side agreements have been much more impactful," he said.
"Twenty-three countries increasing their emissions targets and agreements were announced to phase out coal in rich countries by 2040, end deforestation by 2030 and reduce methane emissions by 30 per cent by 2030.
"Even more importantly the finance sector is driving change across whole economies and the companies that operate within them.
"The Glasgow Financial Alliance for Net-Zero (GFANZ), 450 financial firms with $130 trillion of assets under management, committed to net zero for both their operations and their lending and investing.
"This will impact the financing practices of every bank and lender globally.
"COP26 also saw a growing focus on the need to integrate biodiversity, natural capital, oceans into the concept of how to deliver a just and equitable transition for all – whether in regional Queensland or the Sahel.
"Despite the summit's end point, the global transition is accelerating rapidly and will continue to build momentum throughout the 2020s. There is no turning back."
Meanwhile, a study released in the last days of the Glasgow summit shows Australia has the highest greenhouse gas emissions from coal power in the world on a per capita basis.
British climate and energy thinktank Ember's analysis suggested the world's wealthiest countries are some of the worst emitters from coal power, once population is factored in.
Australia topped the list, recording annual per person emissions five times greater than the global average and 40 per cent higher than any other major coal power user.
In the years since the landmark Paris agreement was signed in 2015, Australia emitted 5.34 tonnes of carbon dioxide per person each year, placing it ahead of South Korea (3.81), South Africa (3.19), the US (3.08) and the world's biggest outright emitter, China (2.71).