Tax and share shift to help small tech

Print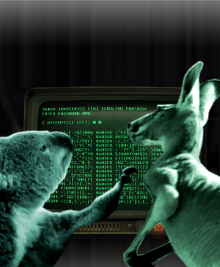 Changes could be on the way that will allow Australian start-ups to hire more staff and better compete with the big players in their fields.
Draft laws were released by the government this week which would remove an upfront tax on employee share schemes while also providing tax concessions for budding tech firms.
Proponents say this will help the little guys compete with big United States tech firms like Google and Apple.
Representatives of several Australian tech start-ups have told reporters that the tax concession would allow them to take on staff that would otherwise be drawn to the fat salaries offered by their Silicon Valley competitors.
"Younger start-ups like ours have less cash available, so this allows us to attract high-value talent and more of it," Stuart Stoyan, chief executive of peer-to-peer money lender MoneyPlace, told Fairfax Media.
"We will definitely be hiring more staff off the back of this, because it will enable us to substitute equity for salary and therefore recruit a larger team."
Share schemes are popular among start-ups as they allow employees to buy shares in their company, usually at a discount, as part of their pay.
The idea is that if more staff have a real stake in the company, they will be more likely to strive for its success.
The government's new plans - part of Prime Minister Tony Abbott's National Industry and Innovation Agenda – would reverse a 2009 decision by Labor to tax the share schemes up front.
Analysts claim that the Abbott government's proposed scheme could give a $200 million boost to such businesses over four years.
But the share schemes may not be exactly as they seem.
Experts like professor of employment relations at Griffith Business School, David Peetz, say they could be used as a way for employers to reduce wages, not hire more staff.
"If you do see benefits from share ownership on employee behaviour, it tends to be where those employees have also had some role in decision making," he said.
"If managers see this as an employment cost, they're going to be containing their costs and you would expect employees would be getting lower wages."