Treasury boss backs Reagan and restriction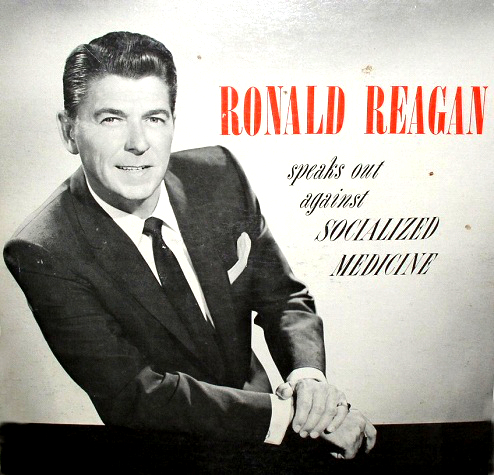 The new head of Australia's Treasury is a big fan of Ronald Reagan and says austerity is getting a bad rap.
John Fraser has made his first appearance as departmental secretary at Senate estimates this week, just a few weeks after leaving UBS Global Asset Management in London to replace the long-serving public servant Martin Parkinson.
He fired off a range of opinions that some may use to judge the future direction of the Treasury.
Mr Fraser said he was "a great believer" in business and personal income tax cuts introduced by US president Ronald Reagan in the early nineteen-eighties.
Critics argue that the changes pushed the US budget deeper into deficit, but Mr Fraser sees it differently.
The cuts "helped reinforce the entrepreneurial spirit which is alive in some of the smaller and medium-sized businesses in the US", Mr Fraser said.
He said the growing amount of experts becoming critical of austerity measures – such as those in the International Monetary Fund (IMF) - had missed the "clear success" of deep cuts in the United Kingdom.
"I was in Great Britain when the IMF chief economist came to look, and he said he had been pleasantly surprised that the UK had been doing so well with the austerity program," Mr Fraser told the hearing.
"I think the clear success in the UK is interesting, and I would there's been clear success also in the United States as well as elsewhere. But we are a sovereign nation, we are a proud sovereign nation, we have to tailor policies to our own conditions."
"My own view is that I approach fiscal stimulus, in whatever circumstances, with a great deal of care.
"I am old-fashioned. I don't like public debt."
"One of the reasons I don't like it is because public debt leaves you liable to the vicissitudes of the market. So when interest rates go up as they did in the late 1980s we suddenly had public debt interest taking up a massive amount of outlays."
He backed the Federal Government's line that interest payments on government debt are becoming a serious risk.
"To my mind that's money that could have been spent on better things, and I'll articulate that later in other places," he said.
He said the Treasury's Intergenerational Report, which should be out next week, would have "very real implications for how we spend our money, and indeed also how we tax".
The report intends to detail the dual problems of Australia's ageing population and government debt.