Union fights to keep coal pay

Print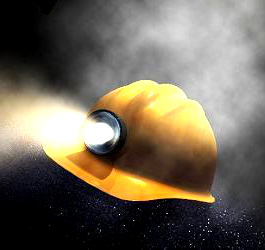 The CFMEU has emerged as a surprise backer of the Labor Party's 50 per cent renewable energy target, but their support is contingent on unprecedented assistance for workers.
Construction Forestry Mining and Energy Union (CFMEU) president, Tony Maher, seconded Bill Shorten's energy policy at Labor's recent national conference.
But it came with the condition that a Labor government would provide income support and priority job placement for thousands of workers in coal-fired generators and mines, whose jobs are at risk.
Jobs at power plants including Victoria's giant coal-fired station AGL Loy Yang have been put at risk by Australia's keen use of solar rooftop power, and fear that further anti-fossil-fuel legislation would be the death knell.
"Ten years ago, we had around 700 households with solar panels. Today, it's approaching 1.4 million," Matthew Warren, chief executive of the Energy Supply Association of Australia, told ABC reporters.
"That's a relatively aggressive technology boom in that sector, and likely to continue, because it's delivering benefits to consumers who install it."
The CFMEU has won Labor Party support for a special government agency to be set up to help those displaced in the coal industry.
The union does not want its members to go on the dole, and is insisting on the maintenance of their existing wages, which are often over $100,000 a year.
"We are talking about income support necessary to maintain their standard of living," said CFMEU president Tony Maher.
"That's how they did it in Germany — it was income support or early retirement. And it all costs money.
"What we want Labor in government to do is to provide the funding, to do the calculations, to establish the agency and to tell us how they are going to solve the problem," he said.
The deal has infuriated Federal Environment Minister Greg Hunt.
"The Labor Party, when they set up the carbon tax, gave the brown coal generator $5.5 billion," he said.
"Now what we are seeing is another compensation plan for a policy which they have prepared, nobody can say where it came from and it's an extraordinary example of policy being fabricated with real-world impacts."