Unions rail on coal workers' cut

Print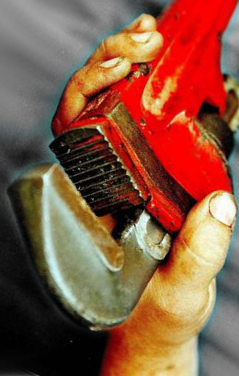 Unions say a scary precedent has been set by a Fair Work Commission (FWC) ruling involving Collie's Griffin Coal Mine workers.
The full bench of the Commission has upheld an earlier decision to allow maintenance workers' salaries to be cut by 43 per cent, or $55,000 a year.
After a year of unsuccessful negotiations with the Australian Manufacturing Workers' Union (AMWU), the FWC gave the Griffin Coal Mining Company a green light to terminate its existing EBA and go back to award conditions,
Griffin Coal claimed the provisions of the previous agreement were preventing it from turning a profit.
AMWU state secretary Steve McCartney has told the ABC it is a concerning result.
"I think they've opened the gates, I think what they've done is sent a message to multinationals now if you want your wages and conditions lowered, then you come to FWC and we'll put them back on the award," he said.
"Now we know Premier Coal, Muja and all those other places around that area will be looking for an excuse to get their money down, so they'll be using it to push down wages and conditions."
Mr McCartney said the case had already set a precedent for EBA negotiations by other companies.
"Everywhere we're negotiating at the moment, they put Commissioner Cloghan's decision next to them and they make sure that our delegates see it," he said.
Other union figures say it is unacceptable for working people to have their pay slashed by up to 43 per cent because a company wants to cancel an agreement.
They claim the Commission is out of touch with the consequences for working people.
The FWC is reconvening on Monday to discuss a stay order on its decision.
The maintenance workers' pay cut will only take effect when the FWC lifts the stay.