Business Finance for Managers

Business Finance for Managers
"Excellent course content, good live examples, broad range of attendees from different industries"
Contract Manager
Nokia Siemens Networks
Numbers are the language of business. This course is aimed at improving contract professionals' knowledge of how the numbers work in a business setting and how they can affect an organisation.
Recognise when and where a manager needs to critically understand how the numbers work.
Confidently make quicker decisions involving numbers, which includes pricing, the movement of cash and profits and capital purchase decision making, remembering that such decisions may have major consequences for the organisation
Distinguish between cash and profits, and describe why it is important to do so.

COURSE OUTLINE
Background to finance Preparing the financial statements
Interpreting the financial statements Cash flows
Capital projects
Breakeven
Pricing and costing
GST
Business cases
Action Planning
Calculating liquidated and unliquidated damages
Read more
COURSE DIRECTOR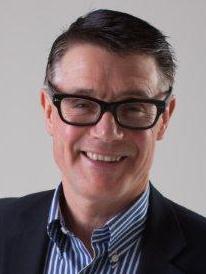 Cyril practiced as a solicitor, accountant, business consultant and financial controller in diverse industries throughout his 30 + year career. His advice has been sought in the creation, costing/pricing, execution, management and litigation of many commercial contracts. Cyril has over 20 years experience as a forensic accountant and expert witness where he investigated and acted as an expert witness in the litigation of many commercial contracts, and saw the devastating effects of poorly created and managed contracts on organisations and their individuals. He has assisted the Australian Corporate Lawyers Association (ACLA) in their July 2012 Reforming Australian Contract Law submission to the Australian Government. Cyril is the Author of Manage Your Contracts.

DELIVERY AND DATES
This program is available for delivery in-house, contact our team for further information. Don't miss our early bird specials. Book your place today.

Learn about our other programs:
Infrastructure Finance Masterclass
Commercial Negotiation Essentials