First listed on: 18 May 2017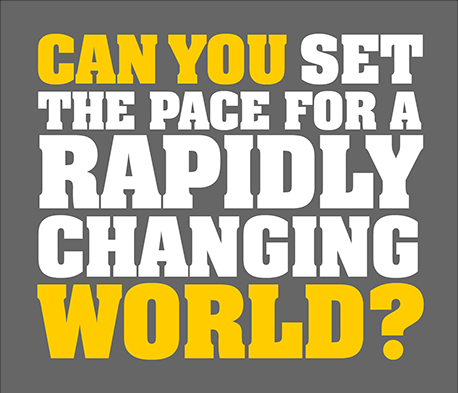 Associate Director, Transaction Banking Solutions, Brisbane
Associate Director, Transaction Banking Solutions
At CommBank, we never lose sight of the role we play in other people's financial wellbeing. Our focus is to help people and businesses move forward, to progress. To make the right financial decisions and achieve their dreams, targets and aspirations.
Each of us globally is dedicated to offering outstanding service, excellent advice and intuitive solutions to help our customers manage their finances in the ways they want to. Regardless of where you work within our organisation, your initiative, talent, ideas and energy all contribute to the impact that we can make with our work. Together we can achieve great things.
Your Business:
Institutional Banking and Markets (IB&M) is responsible for managing the Group's relationships with major corporate and government clients and institutional investors, and provides a full range of capital raising, transactional and risk management products and services. The division also performs an important internal role for the Group by providing equities, markets, lending and transaction banking execution capabilities to other CBA business units that allows them to capture opportunities with business customers.
Your Team:
Cash-flow and Transaction Services (CTS) delivers dynamic banking solutions to improve our clients' businesses and support Australia's economic development.
Cash-flow and Transaction Services is comprised of six areas, Commerce & Platforms, Transaction Banking Solutions, Cash Management & Payment Solutions, Global Trade & Supply Chain Finance, Chief Operating Office and Strategic Projects. These businesses develop and support products for working capital needs, drive transaction banking sales and drive growth in our trade finance and international payments business.
Your role will be a part of the Transaction Banking Solutions team,and more specifically the Account Management function for the clients within the Domestic Corporate and Government portfolio.
Your impact & contribution:
As a member of the Account Management team, you will collaborate with the wider TBS and CTS team to deliver on our five priorities as below:
Client Focus:

Build a deep understanding of your client's business to identify sales & revenue growth opportunities based on improving your client's outcomes

Amazing People:

Use techniques & methodologies such as Design Thinking and Lean Six Sigma to assist your clients improve, innovate & excel

Industry Insights:

Analyse industry, product & portfolio data across your client portfolio to identify insights that will provide your clients with an edge

Innovative Solutions:

Work on projects in collaboration with product partners and clients to deliver innovative solutions that focus on client needs and client outcomes

Continuous Improvement:

Continuously improve standard operating procedures / frameworks to drive success across the account management functions relating to client service, revenue growth and risk management
Your responsibilities:
Grow and maximise revenue of each client in line with strategies designated by TBS Leadership Team.

Develop strategic relationships with client contacts, including influencers, key decision makers and C-Suite members to gain a thorough understanding of your clients' business drivers and deliver business outcomes.

Conduct Financial Operations reviews, Working Capital Advisory "deep-dives" or innovation engagements with your key clients to identify strategies which will maximise profitability, increase cross-sell, and ensure client retention.

Build and maintain close working relationships with your relationship executives in the Client Coverage Group, Business Development and Product teams to assist in developing and executing strategic plans for key clients.

Extract and report data relating to your portfolio of customers to your Manager ensuring key KPI's and role objectives are measured and monitored on a monthly basis.

Build and proactively manage a pipeline of revenue generating opportunities as well as tactical activities which, whilst non-revenue generating do add value to the client and provide "barriers to entry".

Monitor and develop knowledge in the transactional banking market in terms of competition and industry changes e.g. understanding Australian EFTPOS acquiring process and keeping up to date with Scheme rules
Your experience and qualifications:
Sales and Relationship Skills

Strategic sales, high-value account management, stakeholder engagement and business planning skills. Contract negotiation is desirable.

Highly developed communication, organisational and influencing skills at all levels, both internally and externally. Sound PowerPoint skills are desirable.

Strong rapport building skills to drive dynamic and long lasting relationships with both internal stakeholders and external clients.

Technical and Analytical Skills

Demonstrated ability or capacity to learn techniques & methodologies such as Process Mapping, Design Thinking and Lean Six Sigma to work with clients to deliver strategic insights and outcomes.

Ability to analyse and interpret large amounts of data and information (e.g. Excel) to develop insights and identify trends or opportunities.

Industry Knowledge

Experience working with large and diverse corporates, preferably in the Payments or Financial Services Industry.
At CommBank, we're committed to building a diverse and inclusive workforce reflecting the customers, businesses and communities we serve. As a value's driven organisation, we nurture and support our people; through focussing on skill and talent development, collaboration, flexibility and internal promotion. With service in mind at every touch point, we take accountability for the role we play in securing and enhancing the financial wellbeing of people, businesses and communities. At CommBank you can be you.
Please apply online to be considered for this role. Have a question about your application, our process or what happens next? Click here for some of the most commonly asked questions about applying for a role at CommBank.
We value you and won't leave you hanging. Our advertising closes 31 May 2017 but expect to hear from us within a week of the closing date. Best of luck!
Closing Date:

31 May 2017
Location:

QLD - Brisbane
Work Type:

Full Time
Category:

Banking - Business
Banking - Corporate and Institutional
Economics/Commerce
Management
Sales/Marketing