First listed on: 21 August 2018

Pivotal Operations Leadership role
Lead innovation in health service delivery and make a tangible impact on the communities' health and wellbeing
Drive excellence in health service operations and performance
The Murrumbidgee Local Health District (MLHD) has over 3,500 staff, 31 Public Hospitals, including 2 Base Hospitals and 13 Multi-Purpose Services. Murrumbidgee LHD also has contracts with 2 third schedule hospitals. MLHD spans 125,561 square kilometers across southern New South Wales, stretching from the Snowy Mountains in the east to the plains of Hillston in the northwest and all the way along the Victorian border. We are supported by hundreds of volunteers who make an invaluable contribution to enriching the lives of people in our care.
MLHD is situated in an area of regional NSW, within easy reach of Melbourne, Sydney and Canberra by air, rail and road. Wagga Wagga is the largest inland Australian city with an estimated population of 65,000. It is an important agricultural, military, and transport hub of Australia, and the ninth fastest growing inland city in Australia. A progressive organisation Murrumbidgee LHD continues to make significant achievements in improving health services, including developing strategic plans to build on the strengths of the organisation and further develop the capability and sustainability of the LHD.
Murrumbidgee LHD are now seeking to appoint an Executive Director of Operations. This exciting senior executive leadership role will lead and manage the Operations of this large and complex health organisation. The successful candidate will have the opportunity to influence the operational outcomes of the LHD, ensuring the services provided reflect the needs and expectations of the community and are delivered in a manner which is of high quality, provides equality of access and is cost efficient and effective.
Your proven track record of experience in providing strategic and operational leadership to a complex multidisciplinary organisation in a climate of continuing change, complements your capacity to deliver sustainable results in service delivery, whilst maintaining the highest possible quality health care outcomes for the community of the Murrumbidgee LHD.
You will be working with a committed Chief Executive, a consultative executive team and a multi-disciplinary clinical team of the highest calibre. The successful candidate will need to demonstrate:
Extensive experience at a senior management level in a substantial and complex organisation engaged in service delivery
Demonstrated application of knowledge and expertise in health service delivery, across a diverse range of care sectors, in advocacy for positive change in a broad range of settings
Demonstrated ability to lead a diverse range of staff across clinical and corporate functions to deliver high quality integrated health services.
We invite qualified candidates to contact Liz Hlipala on +61(0)401 122 301
or via email lhlipala@hardygroupintl.com for a confidential discussion.
To access the Candidate Information Pack visit :https://hardygroupintl.com/job/66/
Applications close Wednesday the 12th of September 2018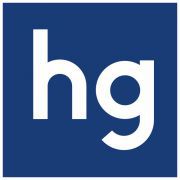 Closing Date:

12 Sep 2018
Location:

NSW - Wagga Wagga
Work Type:

Full Time
Category:

Change Management/HR/Organisational Development
Chief Financial Officer
Project/Infrastructure Management
APS Classification:

Senior Executive Service Band 2