First listed on: 22 November 2020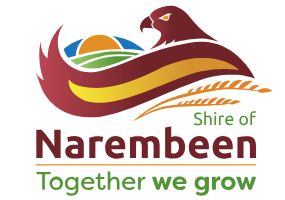 Executive Manager Corporate Services
About the business
Located 286km east of Perth Narembeen is a vibrant community offering high-quality infrastructure, fantastic services and endless opportunities.
About the role
Reporting to the Chief Executive Officer - The Executive Manager Corporate Services will be a key part of the leadership team. This role is responsible for a range of areas including management and preparation of monthly, quarterly and annual financial reports, management and preparation of the annual budget, supervision and support to finance and administration staff, lead the facilities management teams
Benefits and perks
A remuneration package between $132,750pa - $155,650pa inclusive of a cash component, to be negotiated with the successful candidate includes generous benefits such as an executive home, motor vehicle with private use and much more.
Skills and experience
SELECTION CRITERIA
SHIRE OF NAREMBEEN
All applicants must address the following Selection Criteria in order to be considered for the position of Executive Manager Corporate Services with Shire of Narembeen.
Selection will be based on the applicant's ability to demonstrate that he/she can meet the skills, knowledge, qualifications and experience listed below and contained in the Position Description.
Essential
A tertiary qualification or substantial experience in Business, Accounting, Finance. Commerce or an equivalent area.
Experience in strategic and business planning and/or organisational improvement. Experience with the Local Government Integrated Planning Framework is desirable.
A thorough understanding of financial reporting and financial compliance obligations, preferably in accordance with the Local Government Act 1995 and Local Government (Financial Management) Regulations 1996. Previous experience in this area is desirable.
Previous experience in the preparation of annual and monthly financial reports, annual budgets and ensuring adherence to budgets.
Some understanding and experience in developing long term financial plans including corporate business plans, asset, and plant management plans, and plans to administer other cost area.
Proven credentials for leading a team with an effective and positive management style ensuring deadlines are always met.
Strong computer literacy in Microsoft applications, with experience in the Local Government finance software system SynergySoft highly desirable.
A sound understanding of Human Resource Management including regulations/legislation and a proven commitment to the development of yourself and others.
Experience working with stakeholders and community groups and the ability to ensure facilities and services are managed in a manner that aligns with community expectations.
Desirable
Experience working within a Local Government environment and/or with Councillors
An understanding of good lease, contract and project management principles and experience in these areas
A willingness to be part of the community and an appreciation for living/working in a rural location
The successful applicant will be required to obtain a satisfactory National Police Clearance and undergo a Pre-employment Medical prior to commencement.
How To Apply
To apply please contact Chris Jackson, Chief Executive Officer on (08) 9064 7308 or admin@narembeen.wa.gov.au to obtain an Application Package. All applicants must read the whole application package to able to understand the requirements for applying for this position.
Location:

WA - Narembeen
Salary:

remuneration package between $132,750pa - $155,650pa
Work Type:

Full Time
Category:

Business Management/Development
Economics/Commerce
Policy/Regulatory
Stakeholder Engagement/Management