First listed on: 21 March 2019
Revenue Manager
Business critical, highly influential role
Long term strategy focus
Inspire and lead
Located 360kms north of Brisbane, the Bundaberg region covers over 6,000 square kilometres and its' 100,000+ residents enjoy one of Australia's most attractive lifestyles with a unique combination of offshore, coastal, city and rural environments and a year-round sub-tropical climate. Bundaberg City is the provincial hub of this vibrant region and is home to a thriving economy based on horticulture, manufacturing, tourism and services
Reporting directly to the CFO, you will be the key focal point for all strategic and operational activities within the rates and revenue portfolio. Your initial focus will be on a comprehensive analysis and review of Council's rates model and subsequent recommendations for improvement and streamlining. Leading and co-ordinating the activities of both rates and revenue teams will be a major day-to-day responsibility, likewise astute budget management and the production of in-depth reports to support key business decision-making.
Tertiary qualified in business, accounting or a related field, you have an impressive background in local government finance with an emphasis on strategic rates and revenue initiatives. Your management style is built around collaboration, information-sharing and strong stakeholder relationships and you lead and inspire by example. On a technical level, you have exceptional rates and financial modelling skills and an in-depth understanding of all relevant acts and legislation.
This is a rare opportunity to take your local government finance expertise to the next level and have a tangible influence on top line strategy and planning with a high performing, contemporary- thinking Council located in one of Australia's most attractive regions.
To download a comprehensive information pack including selection criteria and apply, visit mcarthur.com.au and enter 138371 in the search box.
For confidential discussion, call Julie Barr on (07) 3211 9700.
Applications close Monday 8th April 2019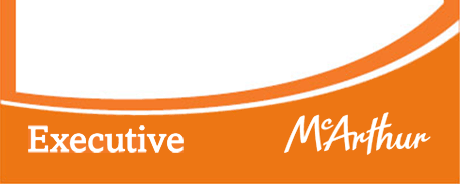 Location:

QLD - Bundaberg
Work Type:

Full Time
Category:

Revenue