ACCC stands aside for Nine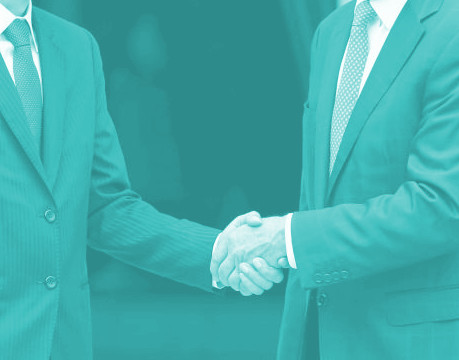 The ACCC will not block Nine's takeover of Fairfax, despite acknowledging that it could reduce competition.
Australian Competition and Consumer Commission (ACCC) chair Rod Sims says the merger would "likely reduce competition" but is not "likely to substantially lessen competition in any market in breach of the Competition and Consumer Act".
The estimated $4 billion takeover could be complete before the end of the year, if Fairfax's shareholders approve it.
This kind of deal would have been illegal until the Turnbull government changed media ownership laws in 2017, allowing a single company to own TV networks, radio stations and newspapers in the same market.
"This merger can be seen to reduce the number of companies intensely focusing on Australian news from five to four," Mr Sims said.
"Post the merger, only Nine/Fairfax, News/Sky, Seven West Media and the ABC/SBS will employ a large number of journalists focused on news creation and dissemination."
But, with the "growth in online news … many other players, albeit smaller, now provide some degree of competitive constraint. These include, for example, the Guardian, the New Daily, Buzzfeed, Crikey and the Daily Mail."
Nine has welcomed the ACCC's decision and has now moved on to trying to win the support of Fairfax shareholders later this month.
The journalist's union - the Media, Entertainment and Arts Alliance (MEAA) – has described the decision as a "body-blow to media diversity, and the forerunner to future mega-deals that will reduce coverage of matters of public and national interest and do untold harm to media jobs".
The MEAA says it will push for the new owners of Fairfax to sign a new charter of editorial independence, and guarantee no closures of newsrooms or titles, especially in regional areas.
Former prime minister Paul Keating has accused the ACCC of intellectual weakness and "recreant abrogation of duty".
He said the regulator had consigned the Sydney Morning Herald, the Age and the Australian Financial Review "to the ethical dustbin of Channel Nine".
"A low-rent news organisation, Channel Nine, will have editorial command of the major print mastheads in the country," Mr Keating said in a statement.
"This will poison quality journalism; but more than that, remove chunks of local specific political issues, normally covered by newspapers, from the political debate.
"The ACCC's naive waffle in its media statement today that 'Nine's television operations and Fairfax's main media assets do not compete closely with each other', shows a complete misunderstanding of the role of capital city print journalism in shaping the media debate in television and print on a daily basis.
"What the ACCC has done today is effectively skewer major source media diversity in Australia," Mr Keating said.