Big merger shows little benefit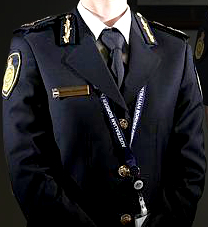 An audit report has found the benefits of the merger of the Immigration and Customs departments and creation of Australian Border Force have not been proven.
The merger was achieved effectively, but the DIBP "is not in a position to provide the government with assurance that the claimed benefits of integration have been achieved," the report said.
The merger of the Department of Immigration and Border Protection with the Australian Customs and Border Protection Service was designed to focus more on protecting national borders over resettlement and migration.
The department had a "Benefits Realisation Plan", but it was not implemented, and could not measure or demonstrate the claimed benefits.
The integration had promised an increase in revenue from customs duty, but less than half of the promised revenue increase has actually occurred.
Auditor-general Grant Herir said the department's record keeping was in a poor state, and that he could not find evidence that the Minister Peter Dutton was given written briefings on the progress of the integration.
The Department of Home Affairs has acknowledged issues with record keeping.
"The problems and their solutions are known to the department, and it has an action plan to address them, although numerous previous attempts to do so have not been successful," it said.
The report also outlined a loss of corporate memory from the merger.
"Almost half of SES officers present in July 2015 [were] no longer in the department at July 2017," it said.
Out of 33 consultancy contracts worth over $1 million, just 2 were evaluated for value for money.
The department has more than doubled its spending on consultancy in the years since the merger, topping more than $50 million in each of the 2014-15 and 2015-16 financial years.