Call for whistleblower rewards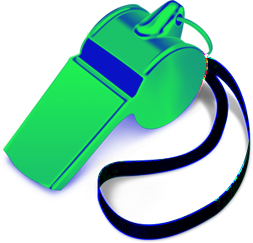 A parliamentary committee has found not only should whistleblowers be protected, they should be rewarded.
A joint committee report into whistleblower protections (available here in PDF form) has found staff who put their jobs on the line by speaking out about corruption and malpractice should be guarded by the establishment of a Whistleblower Protection Authority.
The authority would support whistleblowers, assess their allegations and investigate reprisals against staff.
It would also have investigative powers including the power to undertake criminal investigations and to refer cases to the Australian Federal Police.
The recommendations current whistleblower legislation to be expanded to the private sector, and broadening its definition to current and former staff who make a disclosure.
The inquiry calls for financial rewards for whistleblowers to be included in any penalty imposed against an employer or as a result of an investigation initiated by whistleblowing.
The sweeping recommendations come after a string of scandals exposing misconduct, fraud or corruption wherein whistleblowers were sacked, demoted or persecuted by employers.
The committee report says "whistleblower protections remain largely theoretical with little practical effect in either the public or private sectors".
The report states there is a "near impossibility" to protect whistleblowers from reprisals under current laws.
The committee calls for annual reports made to parliament from both public and private sectors to track the progress of the legislation.
If amendments were made to the Public Interest Disclosure Act of 2013, the committee found that former public officials and former contractors to the Australian Public Service would also be able to make disclosures.
The report says whistleblowers should receive regular updates on whether or not a matter is being pursued.
The inquiry looked at 75 submissions from sources including the Australian Competition and Consumer Commission (ACCC), Transparency International Australia, trade unions, business groups and former whistleblowers.