CBA blames coding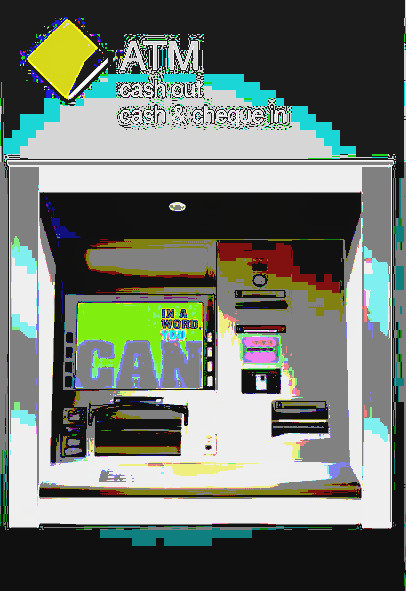 The Commonwealth Bank has blamed coding errors for its alleged 53,700 breaches of money laundering and terrorism financing laws.
AUSTRAC has filed civil proceedings against CBA for the alleged contraventions, which have been linked to the bank's intelligent deposit machines (IDMs).
The IDMs allow cash and cheque deposits to be instantly credited to the recipient's account, and do not limit the number of deposits a customer can make in a day.
AUSTRAC says CBA did not assess the risk posed by the machines.
"About $8.91 billion in cash was deposited through CommBank IDMs before it conducted any assessment of the ML/TF [money laundering / terrorism financing] risks associated with the IDM channel," AUSTRAC alleged.
CBA says most of the reporting failures alleged by AUSTRAC could be explained by a coding error in the IDM software.
It said a coding error dating back to an update in 2012 meant the IDMs did not create reports for transactions over $10,000, as required by law.
"This error became apparent in 2015 and within a month of discovering it, we notified AUSTRAC, delivered the missing [reports] and fixed the coding issue," CBA said in a statement.
"The vast majority of the reporting failures alleged in the statement of claim (approximately 53,000) relate specifically to this coding error. We recognise that there are other serious allegations in the claim unrelated to the [reports].
"In an organisation as large as Commonwealth Bank, mistakes can be made. We know that because we are a big organisation, these mistakes can have significant impact."
CBA has indicated that it may try to argue that the 53,700 breaches claimed by AUSTRAC constituted a single breach of the law.
"These alleged contraventions could be considered to arise from a single course of conduct, to the extent that they emanated from the same systems error," CBA said.
The bank said the IDMs had been providing reports to AUSTRAC, as the law requires, since September 2015.
"We need to be ever more vigilant in the area of financial crime and anti-money laundering. The rapid evolution of technology in banking, the increased sophistication of criminal activity, and higher regulatory expectations together create an imperative to continuously raise our standards," CBA said.
"We have increased our investment in people, technology and processes through a program designed not only to address existing weaknesses, but also to meet the growing complexity in this area. This work continues today."