Economist issues debt warning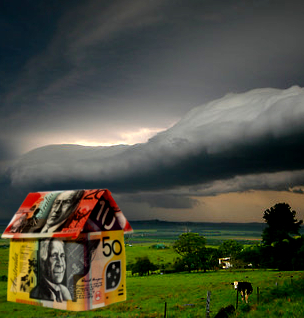 While Australia's economic position grows, some economists say tough times are on the horizon.
Over a million jobs have been created since the Coalition formed government, and Australia's growth rate of 3.1 per cent is the highest on the G7 economic leader board.
"Growth in exports accounted for half the growth in GDP, and reflected strength in exports of mining commodities," said Australian Bureau of Statistics chief economist Bruce Hockman.
There have been strong contributions from the production of coal, iron ore and liquefied natural gas.
But while some are celebrating an apparent boom time, economist Stephen Walters from the Australian Institute of Company Directors (AICD) says this may be as good as it gets.
With 60 per cent of Australia's economic output coming from households or the consumer, he says the economy could be vulnerable to an extremely sharp downturn.
Consumers are gradually spending less at the stores, and carrying large amounts of debt.
"The Aussie banks don't just fund themselves domestically, but they're active in offshore markets, including short-term money markets in the US," Mr Walters told the ABC.
"So, as the Reserve Bank has made clear, those interest rates in the US are going up, so that means the funding costs for Australian banks are also going up.
"The problem with that is that it's probably going to feed through into mortgage rates [here]."
He said Australians could be hit hard by unexpected interest rate rises.
"It's certainly causing a bit of a squeeze in the household sector, and I think it's why you're seeing retail sales a bit earlier this week [weren't great]," Mr Walters said.
"I think the overall message is that households need to brace themselves over the next five years at least that interest rates will be going up.
"I don't know any mainstream Australian economist who's forecasting a recession anytime soon.
"But often that's the nature of recessions — they creep up on you when you don't expect it.
"Australia will have a recession at some point. I think it's probably at least two years away."