Economy contracts to GFC levels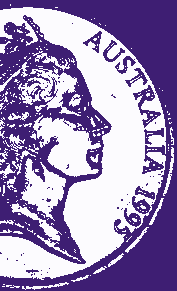 The Australian economy has slowed to the weakest level since the global financial crisis.
The economy grew by just 0.4 per cent in the three months to March, its weakest since September 2009.
The data came out 24 hours after the Reserve Bank cut interest rates to an all-time low of 1.25 per cent.
Treasurer Josh Frydenberg argued the GDP result was "within the range of market expectations", thought it might have been more accurate to say it was below most expectations.
"The personal income tax cuts announced in the budget, along with yesterday's decision by the RBA to cut interest rates will provide a timely boost to household disposal income," he said.
"Our record $100 billion infrastructure spending program, our plan for up to 80,000 new apprenticeships, together with the increase and expansion of the instant asset write-off to businesses with a turnover of up to $50 million will also enhance economic activity as part of the Morrison government's pro-growth economic plan."
Analyst Ross Greenwood says a lack of household spending is behind the economic downturn.
"What people miss out on here is that 60 per cent of Australia's economy is household spending. If households put on the brakes, guess what, the economy starts to cool down," he told reporters.
Mr Greenwood said Australia things would be worse if unemployment rises.
"If that happens, then the economy could go backwards at a very sharp rate of knots which is a reason why there's been urgency from the Reserve Bank in cutting interest rates and why these tax cuts now going through our Parliament are so important for the nation," he said.
RBA governor Philip Lowe has hinted at the likelihood of new rate cuts in order drive down the unemployment rate, which is currently 5.2 per cent.
He said "spending on infrastructure" and "structural policies that support firms expanding, investing and innovating" should be under consideration by the government.