Fight sparked on gas giant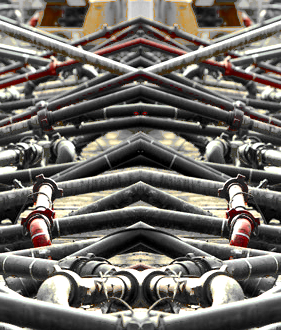 One of Australia's biggest resource projects is being marred by workplace disputes.
A stoush has emerged between two major contractors on the enormous Ichthys liquefied natural gas (LNG) project.
The $US34 billion joint venture off the coast of Darwin is one of the largest in the world, but not even the incredible amount of money at play can prevent industrial bickering and backhanding.
Engineering firm UGL was forced to announce delays, disruptions and cost blowouts on the Inpexs Ichthys joint venture last week, sending its stock price tumbling.
But as its value continues to fall, UGL is heaping blame on its client and principal Inpex contractor, JKC.
"The construction of the Ichthys SMP and CCPP projects being undertaken by UGL ... continues to experience substantial delays and disruption attributable to the client, JKC Australia," UGL said in a statement to the ASX.
It warned that "the claims will need to be concluded through formal dispute processes", if they cannot reach common ground with JKC.
A dispute is estimated to cost UGL about $200 million in contract losses.
The ongoing delays mean the combined cycle power plant (CCPP) project is getting more expensive too, UGL said.
Inpex has acknowledged the commercial negotiations going on between JKC and UGL.
"These negotiations are not impacting work performance," an Inpex spokesperson said.
Part of the issue relates to JKC's decision to make 130 jobs redundant by the end of June.
JKC Australia Project Director John Bramley described the layoffs as "a natural part of every construction project cycle, where work scopes change or are completed".
"As a result, reduced workforce requirements occur in some areas, whilst others increase as new works commence," he said.
The Electrical Trades Union says the impending sacking has smashed morale, especially for the large group of workers who will be fired just weeks after being hired.