Gas sector wants climate clarity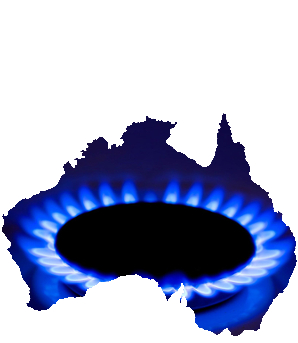 The gas industry has become the latest to call on the Federal Government to come up with a climate and energy policy.
Gas companies and associated industries says that investors need certainty if Australia wants to take advantage of opportunities for developing new gas and renewables projects.
"As policymakers seek to tackle the energy trilemma and solve a decade-long failure to effectively integrate energy policy and climate policy, ongoing uncertainly prevails in the market," APA Group executive of transmission Rob Wheals told a recent industry conference.
"Uncertainty affects investment decisions, and ultimately prices and energy reliability for all Australians.
"And today we are still here. We still don't have a national energy policy."
Gas industry advisers and consultants say the industry is not necessarily in conflict with renewables, especially in regard to the Federal Government's support for the construction of more coal-fired power stations.
"The idea of building new coal-fired power stations is in my mind a backward step," said analyst Martin Wilkes from RISC, which does consultancy work for companies including Santos.
"I think we need to be looking to close off coal from the power generation mix, and rely on something that will be more reactive, and more in keeping with partnering renewables, which is what gas is."
Deloitte analysis says Australia will probably not be able to switch from coal straight to renewables.
"Gas is by far the cleanest of the fossil fuels and it has critical mass in global demand, so it's easier to accelerate switching from coal to gas in power stations than directly pick up all that demand with renewables," Deloitte director of consulting, Alan Samuel, said.