Ill-fated bank tax moves forward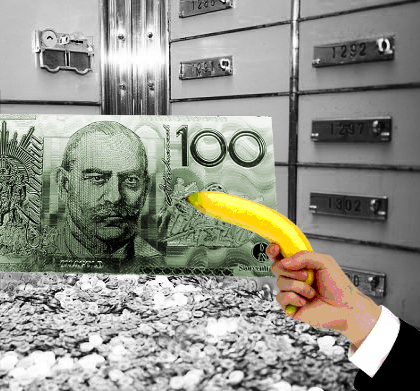 A controversial bank tax proposal has passed South Australian Parliament's Lower House.
The Labor bill was passed with the support of former Liberal MP Duncan McFetridge, but remains unlikely to succeed.
The Liberal Opposition is strongly opposed to the $370 million levy on the big banks, which the Government announced in this year's state budget.
ANZ chief executive Shayne Elliot has been one of the most vocal opponents of the SA levy.
"The deeply concerning tax would likely impact business investment in South Australia when its economy is struggling with low growth, low business confidence and high unemployment," Mr Elliot said in recent weeks.
"All businesses will rightly question the political risk associated with investing in a state with a Government prepared to unfairly target an industry that has played a significant role in supporting its lagging economy.
"South Australia does not need another drag on its economy after the repeated power failures over the last few years."
The Liberal opposition had attempted to remove the tax from the Budget Measures Bill during a vote in the Lower House, but failed.
However, the levy remains unlikely to get through the Upper House, where several crossbenchers are standing in opposition to it.