ISDS threat still looms in secret TPP pages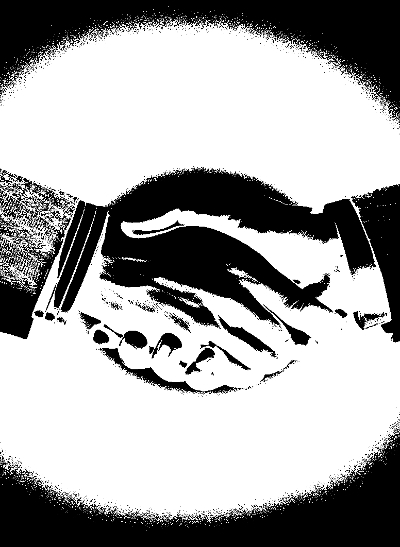 Trade ministers are gushing about the Trans-Pacific Partnership agreement, but anyone who wants to know the details will have to take their word for it.
The text of the newly-signed deal between 12 nations comprising 40 per cent of the global economy is still secret.
The opaqueness means that not even the International Monetary Fund's managing director, Christine Lagarde, could produce a comprehensive analysis of the TPP agreement this week.
When asked about the historic deal, she said she would have to wait until she has seen all the details.
Trade Minister Andrew Robb – who presumably has seen the details – is giving himself a serious pat on the back.
"The historic Trans-Pacific Partnership Agreement (TPP) will deliver enormous benefits to Australia," Mr Robb said in a statement on Tuesday.
"Combined with our landmark trade deals with Korea, Japan and China, the TPP forms part of the government's microeconomic reform strategy to support the diversification of our economy in this critical post-mining boom phase."
Negotiations began over five years ago, several years before Mr Robb took on the trade portfolio.
"The TPP will enhance our competitiveness, promote growth, job creation and higher living standards," he claimed.
Experts say the promised positive economic effects will not come quickly.
The TPP is expected to eliminate 98 per cent of tariffs in the included regions, which should include tariffs on about $US8.6 billion of Australia's exports to TPP countries across everything from beef, dairy, wine, sugar, rice, horticulture and seafood through to manufactured goods, resources and energy.
Tariffs will be removed on seafood exports to Canada and Peru immediately, but the change will be phased in over 15 years in Mexico's case, and 16 years in Japan.
Tariffs for iron and steel products exported to Canada will go straight away, but only after 10 years in Vietnam's case.
Quotas for Australian sugar exports into the US have been increased by 65,000 tonnes per annum – "effectively doubling Australia's entitlements", according to the Trade Minister.
But there is still plenty of community concern about the introduction of investor-state dispute settlement [ISDS] provisions.
Reports say the TPP includes a specific clause for tobacco products, so that sovereign states can make laws regarding plain packaging and other public health measures relating to tobacco products without falling afoul of ISDS rules that let companies sue governments for impeding their business.
The Greens say the tobacco exemption is good, but want to know what the ISDS provisions mean for government regulation of everything else – mining, firearms, workers' rights, community services and state-owned enterprises especially.
The ACTU has raised concerns over the environment, workers' rights and community services as well.
An expert in the field - partner commercial litigation and dispute resolution lawyer Peter O'Donohoo – has told Fairfax reporters that the ISDS provisions would see an increase in litigation and arbitration between TPP signatories.
But he expects it may not be as bad as many fear.
"I don't think it's open slather at all, if anything, over time ISDS [provisions] have been drafted more carefully with the view to preserving rights to the sovereign to allow them to legislate," he said.
He was also quick to point out that ISDS is a two-way street.
"If you, the investor, agree to invest in a host state then you'll have various protections in relation to that investment, and it's the sort of things that you would normally expect. You're not going to be subject to expropriation in circumstances where you don't receive fair compensation according to law, you're going to get fair and equitable treatment, you're not going to be subject to unreasonable measures," Mr O'Donohoo said.
Another lawyer, international arbitration expert Max Bonnell, says ISDS litigations let investors sue sovereign states on "what would otherwise be legitimate, legal and regulatory steps taken by government".
He said ISDS clauses can create "regulatory chill" where governments shy away from taking regulatory steps so as not to attract action from foreign investors.
"As a result this form of dispute resolution is seen as an inhibition upon the sovereignty of a country," Bonnell said.
Australian National University legal expert Kyla Tienhaara believes US corporations will use ISDS provisions to flex corporate muscles.
"There's some loopholes and there will be some companies that will just try to litigate these things and that's exactly what's happened [in other trade agreements]," Dr Tienhaara told Fairfax.
"As long as there is that little opening I think they will try to take cases and because there's no loser pays in investor state you can end up having governments spend a lot of money on defending policies that they never actually get back even if they win the case."
Greens senator Peter Whish-Wilson said the US would inevitably increase its already "avid" use of ISDS.
"Most ISDS cases from the US have involved disputes being brought by energy, mining, oil and gas companies," Senator Whish-Wilson said.
"This is a watershed moment for the Liberals and the mining industry in their continuing assault against environmental protections in Australia."
Australian Council of Trade Unions president Ged Kearney said the union was worried about corporations now being able to sue the Australian government for making laws that are "good for the Australian people but may lower their profits".
"We are deeply worried, that many of the elements revealed in the leaked copies such as ISDS, are still there in the text making corporate profits more important than protections for workers' rights, the environment, public health and quality public services," Ms Kearney said.
Each country will then undertake a domestic treaty-making process. For Australia, this will involve tabling the treaty text in Parliament along with a National Interest Analysis and a review by the Joint Standing Committee on Treaties, to which all interested parties can make submissions.