NAB boss backs target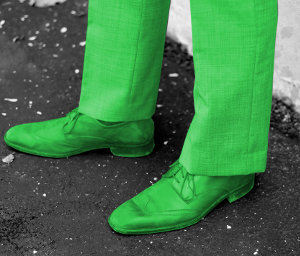 One of the biggest names in Australian finance says an emissions target will drive a green lending boom.
National Australia Bank chairman Phil Chronican says emissions targets put banks on a firmer footing to reallocate trillions of dollars towards new technologies to drive the transition to net zero.
The Albanese government is attempting to enshrine emissions reductions this decade in legislation, though it is facing resistance from the Greens and Coalition.
Mr Chronican says "the more certainty the business sector has, the more efficient the investment we will make between now and then will be".
NAB analysts have estimated that about half of the $40 trillion of investment between now and 2050 across the entire economy will need to be spent to reduce emissions in four core sectors that account for 90 per cent of emissions: energy, transport, raw materials and manufacturing, and food.
A recent report by the bank found that on top of the $20 trillion of repurposed investment, an additional $420 billion of capital will be needed to ensure Australia has a competitive net-zero economy by 2050.
"If there is a message here for governments and politicians it is that we need to develop consensus," Mr Chronican says.
"We are at a unique point now in Australia where we actually have bipartisan agreement on 2050 net zero. The sooner we get consensus around what 2030 looks like, the more effective the investment profile will be."
He says Australia's banking sector can provide the capital needed for the transition alongside equity investors, but the cost of the task would be reduced if politicians can agree on the short-term pathway.
"It is a significant reshaping of investment and a significant reshaping of the Australian economy," Mr Chronican said.
"The question is not where does the money come from, but how do we spend the money we already spend. With enough forward notice, this shouldn't be too big a leap for the Australian banking system."
Mr Chronican said some of the required bank policies are fairly simple.
"It is not going to be as easy to articulate in terms of product exposures because our lending to the electricity sector is not going to go down," he said.
"If anything, it is going to go up. But what is going to change is the technology underpinning the electricity production that we finance.
"There is still a lot of work to be done before I can give similar rigour on our electricity or land use or transport exposures, as I can today with things that are relatively straightforward, like thermal coal and oil and gas."