NAB 'no service' revealed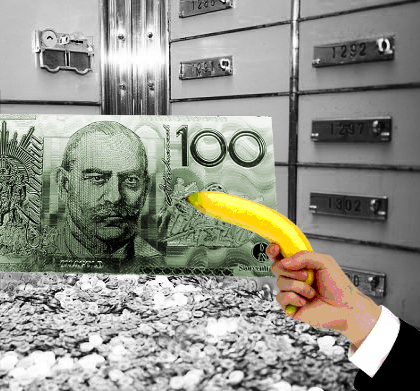 National Australia Bank has issued an apology after being picked apart this week at the banking royal commission.
NAB's lawyers began by trying every effort to prevent internal documents being made public.
They failed, and the public now knows ASIC accused NAB of more than 100 potentially criminal counts of breaches of its licence last year.
The allegations were in relation to fees charged to superannuation customers for services not provided. The bank also deducted fees from super accounts belonging to customers who had died.
On Thursday, senior counsel assisting Michael Hodge described how unhelpful NAB's legal team was.
The commission gave lawyers for NAB and Nulis – a super trustee owned by NAB/MLC – a notice to produce documents before 4pm on 9 July. Mr Hodge says they handed over 31 documents on 20 July, and then another 3,000 documents last week.
NAB was also revealed to have paid more than $100 million in compensation to super customers that were charged a plan service fee for general advice, despite having no adviser linked to their super account.
NAB CEO Andrew Thorburn apologised, saying the bank "failed to serve our customers with honour".
However, he was keen to point out that the bank has not been found to have committed a crime.
"They [breaches] are suspected and not proven," he said.
"Once again we have been confronted in the royal commission where we have let you down. Where we haven't met that standard and I am sorry for that," Mr Thorburn told staff and customers in a video message.
"It is clear in this case and in others that we have failed you."
Australian Super CEO Ian Silk was also grilled at hearings this week over the super firm's ownership of media outlet the New Daily.