NAB to offload MLC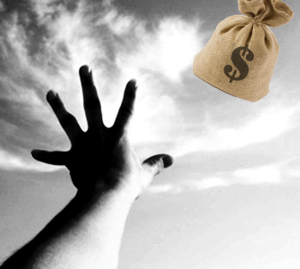 NAB is leaving the wealth management business with the announcement that it will sell MLC.
NAB has become the latest big bank to offload advisory businesses, following ANZ's exit from most of its wealth management and insurance businesses and the CBA considering floating its Colonial First State Asset Management arm.
Scandals emerging up from wealth management and financial advice divisions at the banking royal commission has contributed to an ongoing issue, in which banks have largely failed to integrate wealth businesses into their core operations and effectively cross-sell products.
NAB announced the decision alongside a half-year net profit of $2.58 billion, a 1.5 per cent lift on last year.
Underlying cash earnings were $2.77 billion for the half, down 16 per cent on last year and below most expectations.
NAB chief executive Andrew Thorburn said the decision was not driven by the royal commission, but by the need to simplify the bank.
"We need to simplify the bank. The complexity in the bank is just killing us," Mr Thorburn said.
NAB will hold on to its broking and wealth management business JB Were and online broking operation NAB Trade.
"But, when we look at MLC, we feel it's a good business and I think with some independent ownership and greater investment, it can really be a very sustainable and growing business in the whole superannuation field," Mr Thorburn told reporters.
"It really has had nothing to do with what has come out in the royal commission … it's been a very considered and deep piece of work.
"We would not make a decision that's this major based on a couple of weeks of evidence at the royal commission — respecting the royal commission's importance.
"This is a major decision of the bank, and we would not make it on the space of some noise and some shameful things that have happened," Mr Thorburn said.