Qantas links queried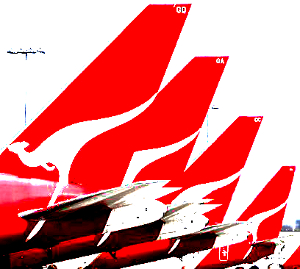 Questions have been asked about the exclusive Qantas memberships of some high-flying public service heads.
The Commonwealth Director of Public Prosecutions and three top figures from the Office of National Assessments are members of the elite Qantas Chairman's Lounge, and fly almost exclusively with the airline.
In May, Director of Public Prosecutions Sarah McNaughton told Senate estimates that one member of the agency had membership in the invite-only Chairman's Lounge.
Later, a spokesperson for Ms McNaughton confirmed that staff member is the director herself.
Ms McNaughton reportedly used $19,424 worth of travel with Qantas between July 1 2017 and May 24, but just $575 with Virgin in that same period.
A spokesperson said Qantas offered the most flexible options between Sydney and Canberra, including the lowest practical fare of the day, departure time, routing and connections.
"With respect to the director's travel, timing and flexibility is a very significant factor when choosing travel," the spokesperson said.
"Nearly half the director's air travel was between Sydney and Canberra at economy class, where flexibility and timing are the paramount factor. For the remainder of flights, 74 per cent were the lowest fare of the day. Furthermore, on at least two occasions, the director travelled by bus between Sydney and Canberra."
The Office of National Assessments says three of its officials are members of the Chairman's Lounge, and all three used Qantas several times more than Virgin.
The specific officials were not named,
"ONA's official travel is undertaken in line with whole-of-government travel arrangements," a spokesperson said.
Centre Alliance senator Rex Patrick wants departments and agencies to reveal how often each of the major carriers are used.
"Every time an official departs from the lowest practical fare, the taxpayer takes a hit," he said.
"The government needs to closely examine how lounge memberships, be it complimentary or otherwise, influence officials' air travel choices.
"Within reason, I do not mind officials using a preferred airline, but they must personally pay the difference in fare price."
Many members of parliament and senior government officials are invited to be members of Qantas' Chairman's Lounge and Virgin's The Club.
Several departments have declared that senior officials are members of both clubs.
Just over $200 million was spent on Qantas domestic flights for government officials last year, but only $61 million on Virgin domestic.