Regulator circling CBA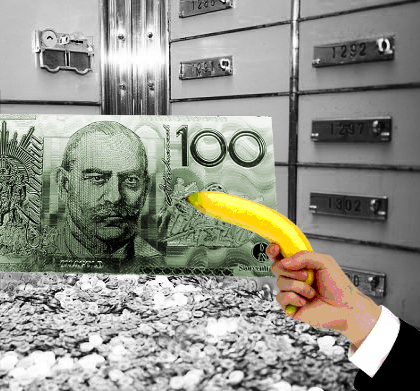 ASIC chair Greg Medcraft says the corporate watchdog still has "plenty of time" to take action against Commonwealth Bank.
CommBank is in hot water over the alleged rigging of the inter-bank lending rate, and larger action over possible misleading or deceptive behaviour by the banks when justifying increases to variable mortgage rates.
ASIC is taking lenders Westpac, National Australia Bank and ANZ to court in October over claims they manipulated the bank bill swap rate, but the regulator has not yet filed a case against CBA.
The watchdog has been in mediation talks with the nation's largest lender over its behaviour relating to the BBSW rate.
The BBSW benchmark is a rate on which billions of business loans are priced each day.
Insiders say any settlement over accusations of rate rigging would not include an admission of guilt — so the banks can avoid the likelihood of a class action that would follow.
Mr Medcraft, speaking at the House of Representatives standing committee on economics, said talks with CBA were still ongoing.
He said "issues that will emerge" from the watchdog's investigation of CBA's alleged breaches of anti-money laundering legislation.
"We're gathering very large amounts of evidence," Mr Medcraft said.
Part of ASIC's multi-pronged investigations of CBA surround the question of whether it broke its continuous disclosure obligations by not telling shareholders it was being investigated by Austrac.
"I think timeliness and transparency are big issues in this one," Mr Medcraft said.
"I did meet, two days before the launch of the Austrac action, with the chairman of the CBA and the chairman of audit and the risk committee. There was no mention of what was happening," he said.