Software seen as democratic distortion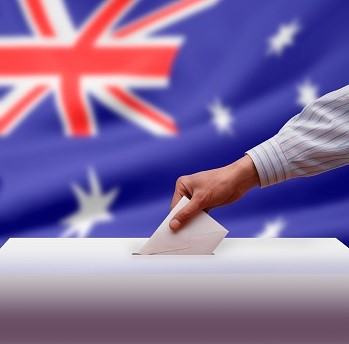 A former Liberal MP has slammed the party's use of voter-tracking software.
Liberal MP's have been using their electoral allowance to pay for access to Feedback - software that builds on the electoral roll by adding new information based on interactions that constituents have with their electorate office.
Feedback records confidential approaches from constituents to their local members, including personal details and information on any concerns they raise, what advice was provided and other information.
The database contains sensitive information including details about personal and domestic disputes.
Feedback is wholly owned by the Liberal Party through a company called Parakeelia.
Parakeelia was the Liberal Party's second biggest donor last year, putting in $500,000.
The company has donated more than $1 million to the LNP all up.
Reports this week claim that Liberal Party boss Brian Loughnane recently called on all federal Feedback users to promptly pay their annual $2,500 fee.
ABC reporters have obtained the Feedback user manual, which states on its first page that: "It is important to remember that we do not discuss Feedback outside of the office".
The fee covers training for staff to use the Feedback database "politically rather than to assist constituents", according to recently-dumped Liberal MP Dennis Jensen.
Finance Minister Matthias Cormann has been forced to defend the program.
"I think you will find that the arrangements that are accessed, in terms of the relevant software by Liberal members and senators, are the same as those accessed by Labor members and senators, and indeed, are accessible by all members of Parliament on the same basis," he said.
The Labor Party does essentially the same thing with software called Campaign Central, though the developers of that suite do not appear to donate to the party as well.
The ALP ran into some trouble recently, when former NSW party boss Jamie Clements was mentioned on charges of illegally accessing the electoral roll.
Mr Clements denies the allegations.
University of Sydney expert Dr Peter Chen says it does not look good for either party.
"[Voter-tracking programs] are a distortion of the democratic process and I think most people wouldn't accept that this is legitimate, and when we see large amounts of money moving around, people get concerned," he said.
Greens senator Lee Rhiannon has written to the Australian Electoral Commission and the Department of Finance, requesting they examine the activities of Parakeelia and the use of the feedback software.
Senator Rhiannon asked the AEC to determine if it was a violation of the laws governing associated entities and payments from associated entities to political parties.
"If Parakeelia is found to be a conduit for parliamentary allowances to be channelled into the Liberal Party then that is a serious rort of public money," she said in a statement.
"The Liberal Party may have found a way to launder parliamentary software allowances into donations to their party," she said.