Stats show edge of outbreak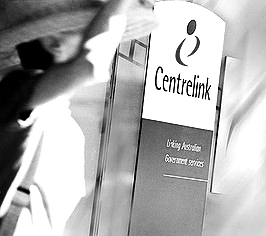 Australia's official unemployment rate is yet to show the full effect of the COVID-19 shutdown.
The unemployment rate rose to just 5.2 per cent in March, up from 5.1 per cent in February.
"Today's data shows some small early impact from COVID-19 on the Australian labour market in early March, but any impact from the major COVID-19 related actions will be evident in the April data," ABS chief economist Bruce Hockman said.
This is because giant unemployment queues outside Centrelink offices, as hundreds of thousands of people became unemployed overnight, did not begin forming until late March.
However, next month's stats will be strange too, hundreds of thousands more workers continue to be considered "employed" even though many will not be working any hours.
People on the Government's emergency JobKeeper payment of $1,500 a fortnight will be officially classified as employed, regardless of hours worked.
Treasury officials expect the unemployment rate will hit 10 per cent in the next few months, but without the $130 billion JobKeeper package, the unemployment rate would have hit 15 per cent.
Citi economist Joshua Williamson says that when the JobKeeper payments begin, some retrenched workers will be re-hired, slightly improving the unemployment rate.
"Since JobKeeper will probably keep the unemployment rate down, we will also focus on other labour market indicators such as aggregate number of hours worked," he told reporters.
"We expect to see a large decrease in the number of hours worked in the coming months, starting in April.
"Moreover, the ABS will be releasing a weekly payroll jobs and wages report starting next week. This will cover businesses which report wages through the Single Touch Payroll system at the ATO, which is the majority of SME's and larger businesses."