Tesla hit by Musk's toke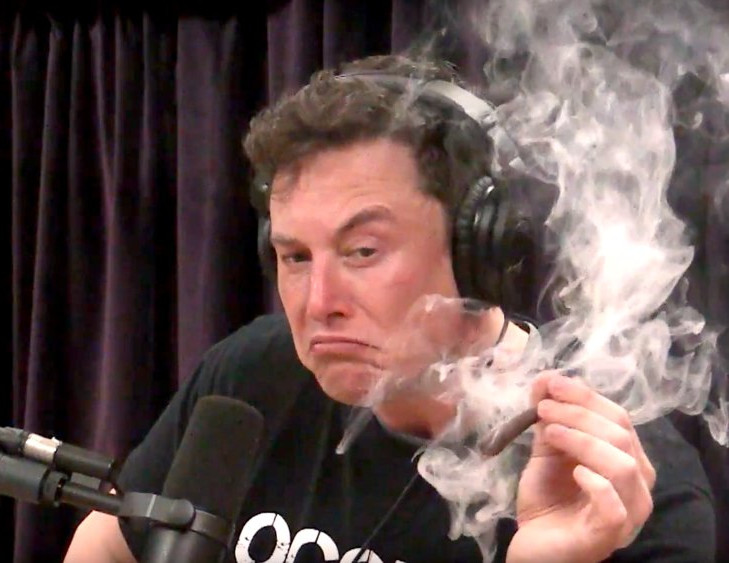 Tesla took a hit last week after CEO Elon Musk took a hit of marijuana.
Mr Musk appeared live on the Joe Rogan Experience podcast - one of the most popular in the world with many millions of regular listeners - and was at one point offered a joint by its host, comedian and MMA commentator Joe Rogan.
Even before consuming the drug (which is legal in California, where the interview took place), Mr Musk's appearance on the long-form, unedited, live-broadcast was unusual. It is the first time the leading tech innovator had given such an expansive and free-form interview.
Tesla closed trading at US$263.24 a share after the recording of Mr Musk smoking the joint aired online – down 6 per cent.
"I'm not a regular smoker of weed… I don't find that it is very good for productivity," the Tesla CEO said.
At the same time, Tesla announced chief accounting officer Dave Morton had resigned after a month on the job.
Mr Morton reportedly left due to immense public attention and the fast pace of the role.
"Since I joined Tesla on August 6th, the level of public attention placed on the company, as well as the pace within the company, have exceeded my expectations," the company quoted Mr Morton as saying in the filing with the US Securities and Exchange Commission.
"As a result, this caused me to reconsider my future. I want to be clear that I believe strongly in Tesla, its mission, and its future prospects, and I have no disagreements with Tesla's leadership or its financial reporting."
The incident is just the latest in a string that is leading some to speculate about Mr Musk's capacity to lead the company.