Westpac faces huge fines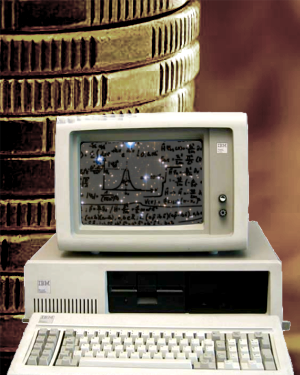 Westpac is facing big fines over 'serious and systemic' anti-money laundering breaches, according to AUSTRAC.
The bank is accused of over 23 million breaches of the Anti-Money Laundering and Counter-Terrorism Financing (AML-CTF) Act.
The anti-money laundering regulator AUSTRAC says Westpac failed to "carry out appropriate due diligence on customers sending money to the Philippines and South East Asia for known child exploitation risks".
Westpac is accused of failing to report more than 19.5 million international funds transfer instructions to it over a period of five years, for money moving into and out of Australia.
AUSTRAC alleges Westpac "allowed correspondent banks to access its banking environment and the Australian Payments System without conducting appropriate due diligence".
That includes banks doing business in high-risk countries — such as Iraq, Lebanon, Ukraine, Zimbabwe and Democratic Republic of Congo.
AUSTRAC's chief executive officer Nicole Rose has described Westpac's behaviour as "serious and systemic non-compliance".
"Serious and systemic non-compliance leaves our financial system open to being exploited by criminals."
AUSTRAC's statement of claim outlines the theoretical maximum fine Westpac could face.
"Westpac has contravened the act on over 23 million occasions, each contravention attracting a civil penalty between $17 million and $21 million," the regulator noted.
If it was fined for 23 million contraventions at the lower end of the penalty range, it would amount to $391 trillion.
Commonwealth Bank recently faced a money laundering case over 53,7000 breaches with a theoretical maximum penalty of close to $1 trillion, but it ended up settling with AUSTRAC for $700 million in penalties.
One of the most disturbing claims is that Westpac's failures allowed paedophiles to transfer money that probably resulted in child exploitation.
"Westpac still has not implemented appropriate automated detection scenarios to monitor for the known child exploitation risks through other channels," the regulator argued.
"As a result, Westpac has failed to detect activity on its customers' accounts that is indicative of child exploitation.
"Some of the undetected transactions involved payments to alleged or suspected child exploitation facilitators.
"One customer opened a number of Westpac accounts after serving a custodial sentence for child exploitation offences.
"Westpac promptly identified activity on one account that was indicative of child exploitation, but failed to promptly review activity on other accounts.
"This customer continued to send frequent, low-value payments to the Philippines through channels that were not being monitored appropriately."
Analysts say Westpac's transfer arrangements may have allowed shady multinationals "set up shop under the cover of Westpac's 200-year reputation for financial sobriety".